Quarantine parties are (obviously) a no-go. And that means party guests are a no-go. BUT, having said that, my quarantine "party guests" are my couch, my TV, and Netflix (of course!).
Now that our shelter-in-place order has been extended through May, I'm *proud* to share that not only have I reached Netflix Binger Level: Master, I'm also Level: Marathoner on Disney+…those are real things, right…?!
I'm going to save you some time (not that it's in short supply right now) from scouring "The Google" for show recommendations and just share my Must Watch List right here!
All American
Outer Banks
Never Have I Ever
The Office
Married at First Sight
Good Witch
Designated Survivor
And you know I'm going to put the cherry on top, so read on for a quick synopsis on a few of these! (I wasn't kidding when I said I'd help you out! *wink*)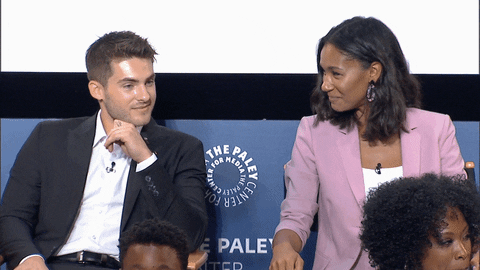 All American
I just wrapped up a full binge of Season 2 and trust me – you want to watch this! Watch two worlds collide in a way that leaves you feeling inspired, enthralled, and maybe even shedding a few tears. This sports drama was inspired by the life of professional football player, Spencer Paysinger and features Taye Diggs as a coach. Hands-down one of the best shows I have ever seen and is definitely one to re-watch!
Outer Banks
This show gives me alllll of the Pirates of the Caribbean vibes (in a good way!) and I am here. for. it. John B. gathers his three closest friends on an island to explore the renowned treasure that is bounded to his father's death. If you know me, you already know that adventure always makes my heart skip a beat, so it's no surprise Outer Banks is number two on the list. I can't wait to see what happens next!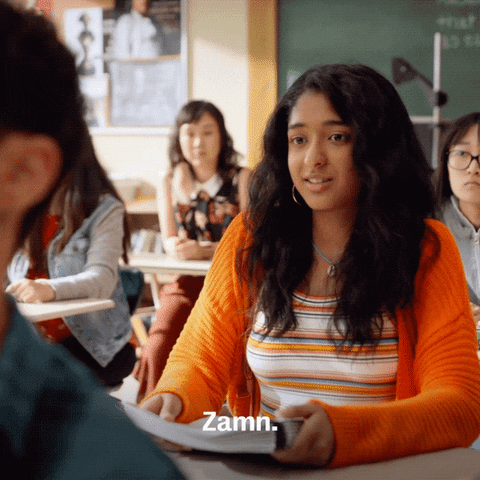 Never Have I Ever
A hilarious twist and a reminder of everything that I miss and of course, everything I don't miss from high school. After recent trauma, Devi starts her first day of high school as a sophomore, determined to shake off old labels, and become "cool". The diverse cast and hilarious jabs at high school drama have my attention and in turn, makes the list of my rom-com faves.
Married at First Sight
I mean, come on. You HAVE to! If you love Real Housewives, Bridezillas, Love is Blind, Keeping up with the Kardashians, and/or The Bachelorette this is the show for you. (And if you haven't seen any of those shows (what?! 😳) it's time to get on board!). I'm only a few episodes in and totally hooked! There is NO WAY I could ever do this, but I'm committed to seeing if these couples see things through.
The Office
"It's never too early for ice cream." To this day, Michael Scott said it best. This hilarious, fictional documentary gives a peek into the profound chaos that plagues the world of nine to five. I started this show last year and I have never laugh/cried (that's a thing, right? 🤣😭) so hard in my life. Honestly, this is OFFIC-ially everything you need right now!
Good Witch
The charming characters cast a spell on their town…. without using their own magic to do it. This feel-good show requires your favorite drink paired with kettle corn so you can enjoy it to the fullest! The beautiful imagery, dynamic characters, and of course – the storyline, will have you hooked on hints of magic and spark beautiful thoughts!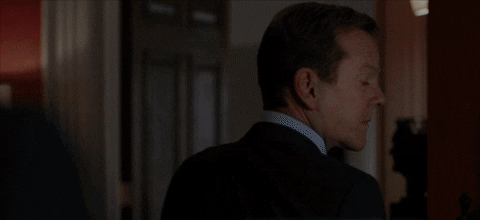 Designated Survivor
Switched gears a bit on this one, but still a worthwhile binge! Set in Washington, the show shares the journey of the government's fate after an attack on the Capital that leaves an administrator in charge of the country. This series moves fast and includes countless secretive twists that leave you wanting more.
So, there you have it! This is definitively what I've been doing to keep myself entertained during the downtime this pandemic has brought. Now that I'm thinking about it, it's really a teeny-tiny silver lining because all of these shows have brought me so much joy!
Happy viewing, guys. Stay well!
Photos by Lauren Taylor, Pinterest, and Giphy.